Welcome to our party page!
This party started as a sixteen week challenge beginning September 2013. Every week during our Get Your DIY on Sixteen Week Challenge, we created a project to fit the unique theme for that week. Then we invited all of our blogging friends to join our party with their own projects. For my awesome readers, that means a whole bunch of links to awesome DIY projects all in one place!
We had so much fun, that we didn't want it to end!
Our Get Your DIY on challenge is now a monthly party held on the first Sunday of each month! And of course, each party still has a theme…because that's what makes it so much fun!
Hosting monthly, rather than weekly, gives us more time to get creative and really have fun with our themes!
Each party runs for two weeks. We then share our features and announce the next month's theme.
We share all the co-host's favorites in one big feature post that will be shared on all FIVE blogs!
That means more exposure for our blogging friends! Woo Hoo!
And…
all features will be posted to our Get Your DIY on
Meet my lovely co-hosts:
Krista from The Happy Housie
Mandy from The Hankful House
Abby from Just a Girl and Her Blog
To see all my feature picks from our Original Get Your DIY on 16 week Fall Party Challenge, click on the image below:
Here are all of our features from each month since:
February 2014: Décor Projects We Love
September 2014: 20 Pinspiring Projects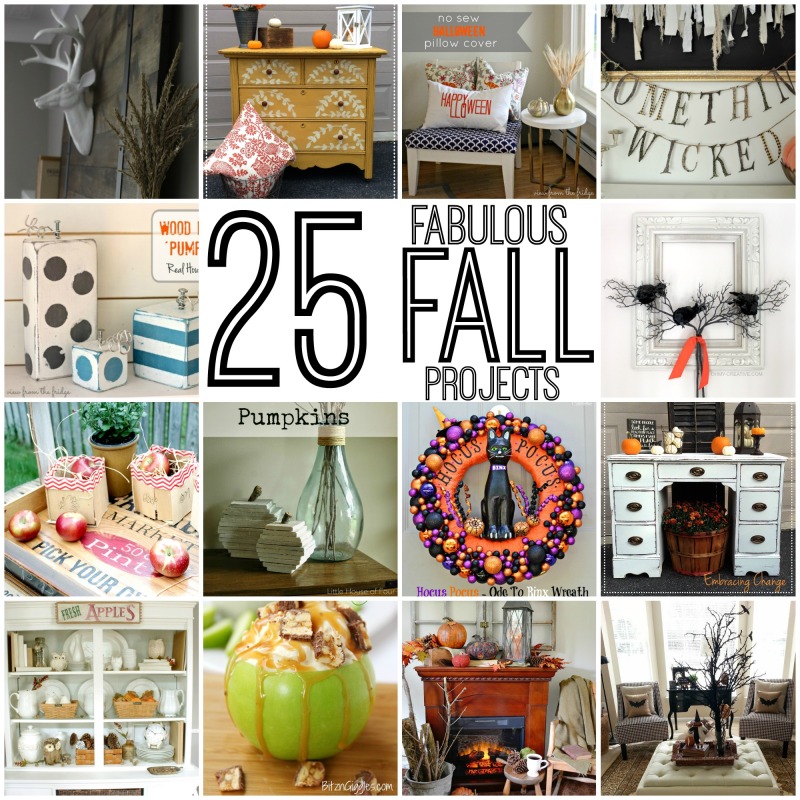 October 2014: 25 Fabulous Fall Projects
November 2014: 20 Stunning Furniture Revivals
December 2014: 25 Holiday DIYs to Try
15 Fabulous Organization Ideas
15 Fantastic Neutral Décor Projects
15 Fabulous Outdoor Décor Projects
15 Fabulous White and Light Projects
15 Awesome Repurposed Projects
20 Fabulous Falling for Fall Projectsfalling for fall
Time to Get Your DIY on!!
XO,